They represent the best solution in case of lack of one or more teeth, as well as in case of complete toothlessness.
Implants are actually titanium screws that are inserted into the bone to replace the root of a natural tooth. On implants inserted into the maxillary bones, an abutment is placed, which supports the screwed or cemented crown. In this way, the implant completely imitates the tooth. The implant placement procedure is quick and easy for the patient and takes place in 2 phases.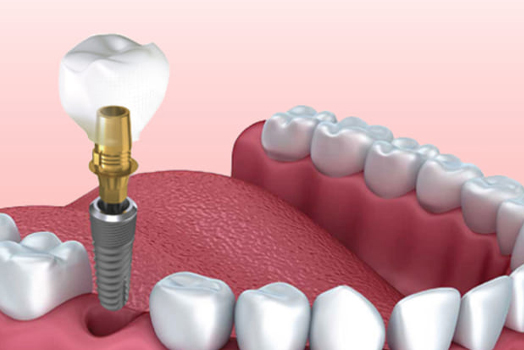 In the first phase, if necessary, tooth extraction is performed, and after a 2-3 day break, the process of installing screws begins. Immediately after implant placement, the patient received a temporary prosthesis or bridge that he wears for 3-4 months. The first phase usually lasts 7-10 days.
The next phase in the process of implant placement involves making crowns and placing them on the implants. Definite crowns are obtained after 3-4 months.